SEASON TICKETS ON SALE NOW!
2019-2020 Season SPONSORSHIPS Available NOW
CLICK BELOW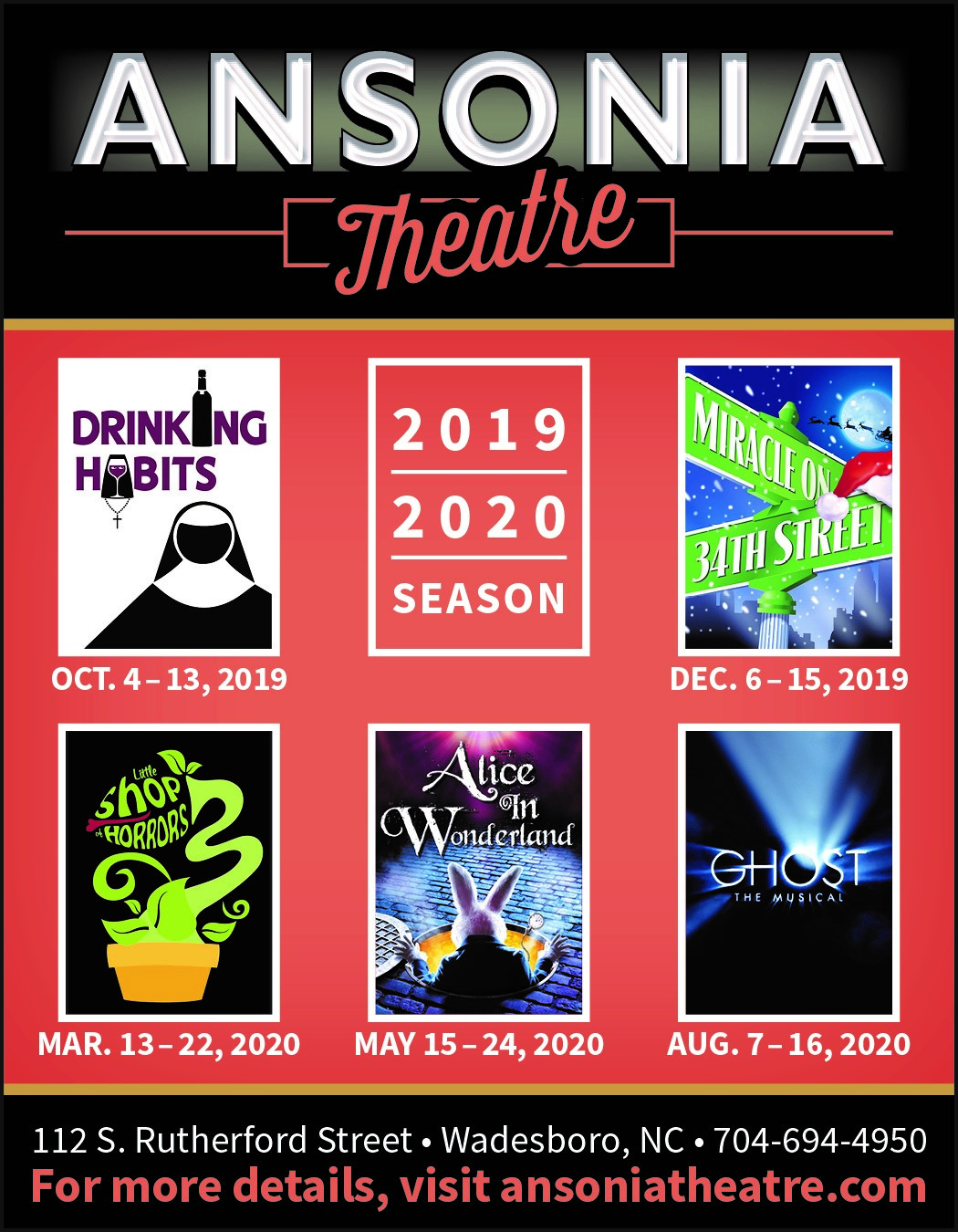 GYPSY
August 16th, 17th & 18th

Speculated by many to be the greatest of all American musicals, Gypsy tells the story of the dreams and efforts of one hungry, powerhouse of a woman to get her two daughters into show business. Gypsy is loosely based on the 1957 memoir of famous striptease artist Gypsy Rose Lee, entitled Gypsy: Memoirs of America's Most Celebrated Stripper. The memoir and the musical focus on the story of Gypsy Rose Lee's mother, Rose, and earned Rose a place in the theatrical and literary canon as the quintessential, archetypal "Stage Mother." The musical features songs that have become standards of the musical theatre canon, including "Some People," "Let Me Entertain You," "Rose's Turn," and the show-stopping "Everything's Coming Up Roses". Gypsy is famous for helping launch lyricist Stephen Sondheim's career, and features a book by Arthur Laurents that is widely considered to be one of the classic examples of a traditional "book musical." At the heart of the musical is the gregarious Rose, whose journey made critic Frank Rich call Gypsy, "Broadway's own brassy, unlikely answer to King Lear."
The ANSON CO. ARTS COUNCIL is celebrating it's 40th Anniversary this year! Founded in 1978, we have worked to bring the arts to the community, provide arts in education, and we help maintain the Ansonia Theatre.
The ACAC is the parent of the beautifully renovated Ansonia Theatre. Founded in 1925 by Mr. L.L. Drake, the Ansonia was first a vaudeville theatre and today features live performances.
In October 2017, we opened The Drake Gallery, supporting local artists and providing a place for them to showcase their art. We offer a new featured artist each quarter and receptions are open to the public.


To learn more about the ANSON COUNTY ARTS COUNCIL, the ANSONIA THEATRE or the DRAKE GALLERY please call us at
704-694-4950.