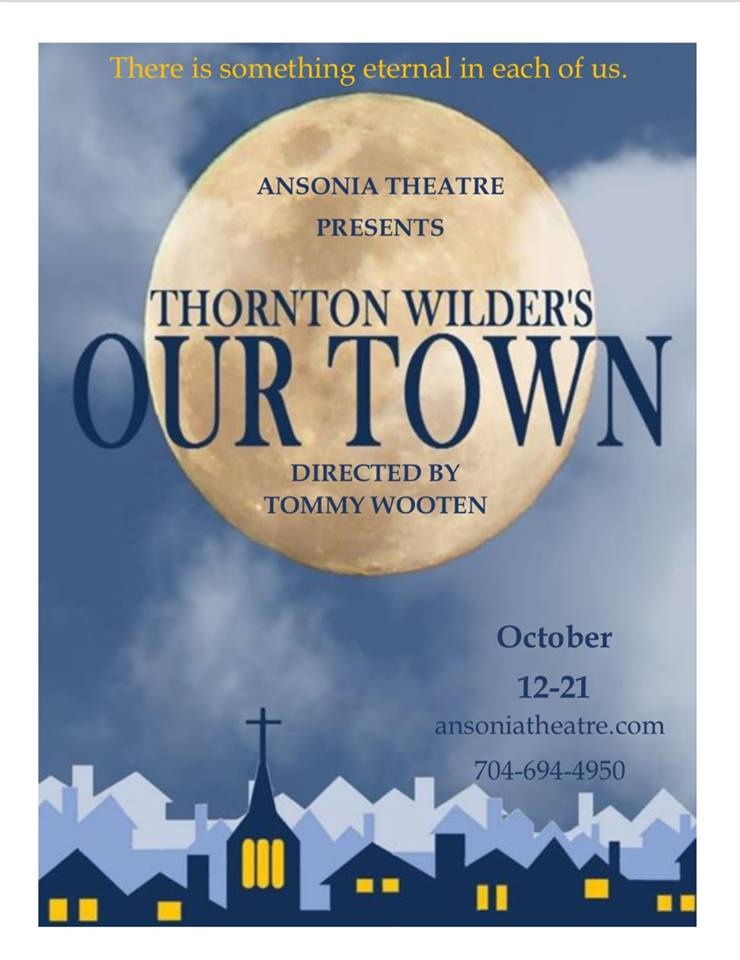 A landmark in American drama, Thornton Wilder's Pulitzer Prize-winning Our Town tells the story of a small town, Grover's Corners, New Hampshire, in order to tell us the story of every town, the whole world over. Narrated by the "Stage Manager", we follow the Gibbs and Webb families, residents of Grover's Corners, through twelve years of life changes. Through the young lovers Emily and George, their strong and loving parents, and the many other Grover's Corners' locals, Wilder delivers universal truths about what it means to be human. "Oh, earth," Emily Webb exclaims towards the play's end, "you're too wonderful for anyone to realize you." With humor, wit, and exceptionally powerful storytelling, Our Town offers a unique opportunity for audience members to make precisely that realization.
A young boy named Ralphie Parker only wants one thing for Christmas: a Red Ryder BB gun. However, he is not sure he will ever make it to Christmas, between his brother Randy and the school bully Scut Farkus. Whenever he tells someone how much he wants it, he/she tells him that he will shoot his eye out and refuses to get it for him. Even a department store Santa Claus tells him the same thing. After Ralphie gets a C+, he gets teased again by Scut. In response, Ralphie beats him very badly while cursing loudly. However, his parents do not get mad at him, and on Christmas morning, he gets the BB gun, since his father had one at that age. When he goes to try it out, the bullet ricochets and knocks off his glasses, which he accidentally steps upon while looking for them. He makes up a story about an icicle, and his parents believe him. In the end, a horde of dogs come in and steal the Christmas turkey, so his family goes out for "Chinese turkey," or duck.


SEASON TICKETS ON SALE NOW!!!
CLICK TICKETS BELOW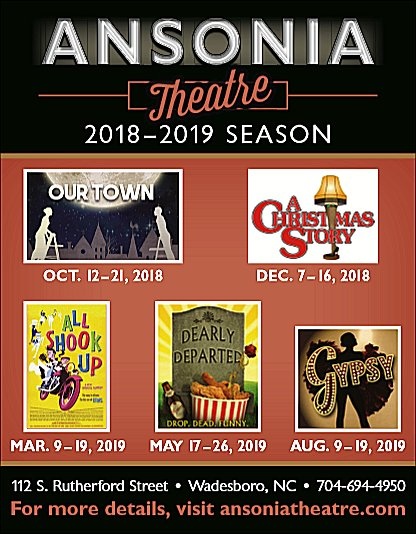 The ANSON CO. ARTS COUNCIL is celebrating it's 40th Anniversary this year! Founded in 1978, we have worked to bring the arts to the community, provide arts in education, and we help maintain the Ansonia Theatre.
The ACAC is the parent of the beautifully renovated Ansonia Theatre. Founded in 1925 by Mr. L.L. Drake, the Ansonia was first a vaudeville theatre and today features live performances.
In October 2017, we opened The Drake Gallery, supporting local artists and providing a place for them to showcase their art. We offer a new featured artist each quarter and receptions are open to the public.


To learn more about the ANSON COUNTY ARTS COUNCIL, the ANSONIA THEATRE or the DRAKE GALLERY please call us at
704-694-4950.