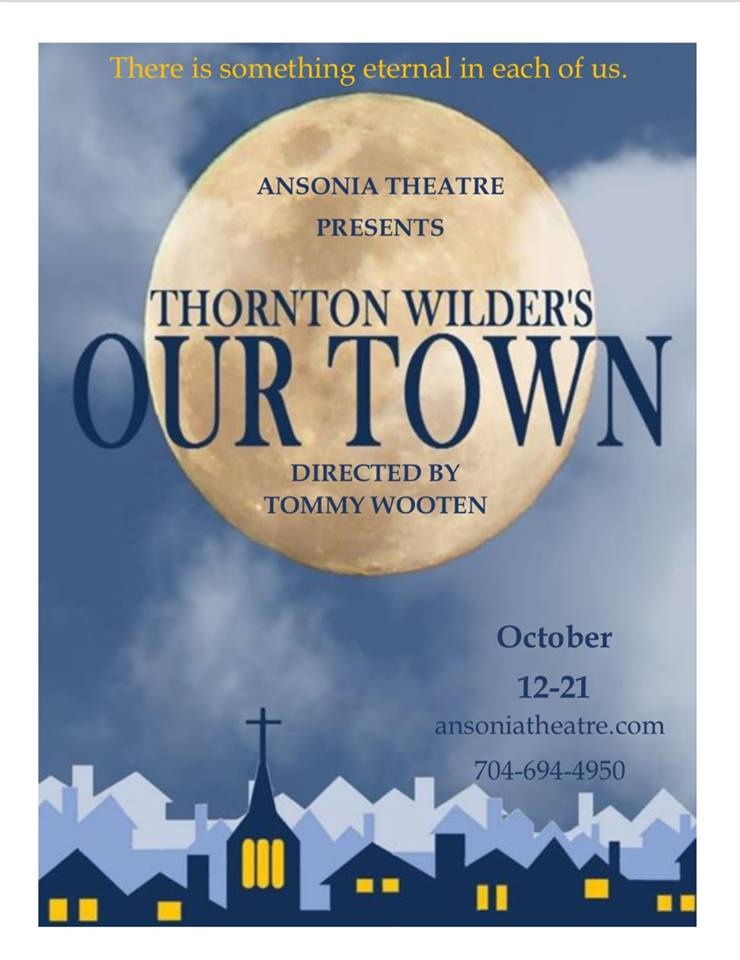 A landmark in American drama, Thornton Wilder's Pulitzer Prize-winning Our Town tells the story of a small town, Grover's Corners, New Hampshire, in order to tell us the story of every town, the whole world over. Narrated by the "Stage Manager", we follow the Gibbs and Webb families, residents of Grover's Corners, through twelve years of life changes. Through the young lovers Emily and George, their strong and loving parents, and the many other Grover's Corners' locals, Wilder delivers universal truths about what it means to be human. "Oh, earth," Emily Webb exclaims towards the play's end, "you're too wonderful for anyone to realize you." With humor, wit, and exceptionally powerful storytelling, Our Town offers a unique opportunity for audience members to make precisely that realization.


SEASON TICKETS ON SALE NOW!!!
CLICK TICKETS BELOW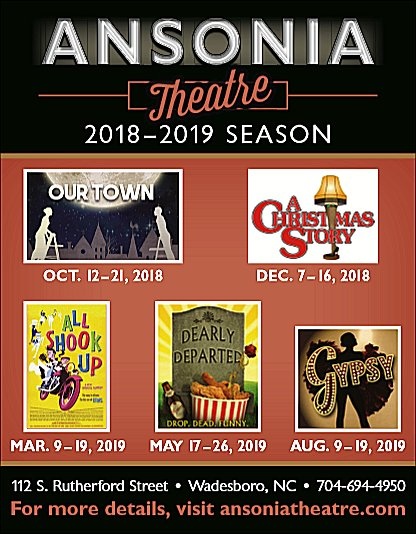 The ANSON CO. ARTS COUNCIL is celebrating it's 40th Anniversary this year! Founded in 1978, we have worked to bring the arts to the community, provide arts in education, and we help maintain the Ansonia Theatre.
The ACAC is the parent of the beautifully renovated Ansonia Theatre. Founded in 1925 by Mr. L.L. Drake, the Ansonia was first a vaudeville theatre and today features live performances.
In October 2017, we opened The Drake Gallery, supporting local artists and providing a place for them to showcase their art. We offer a new featured artist each quarter and receptions are opened to the public.


To learn more about ANSON COUNTY ARTS COUNCIL, the ANSONIA THEATRE or the DRAKE GALLERY please call us at
704-694-4950.