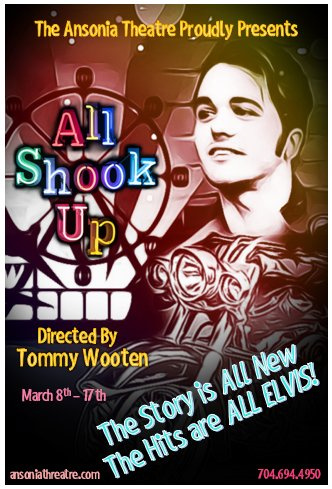 All Shook Up
March 8th, 9th & 10th, 15th, 16th & 17th 2019


All Shook Up is a musical comedy built around a number of songs made famous by Elvis Presley. It's NOT a biographical revue. It takes place in 1955, somewhere in middle America, where one girl's dream and a surprise visit from a mysterious leather-jacketed, guitar-playing stranger help a small town to discover the magic of romance and the power of rock & roll. Among the 24 songs featured in the score are classics like "Heartbreak Hotel," "Love Me Tender," "Don't Be Cruel," "Can't Help Falling in Love," and of course the title tune.
Dearly Departed
May 17th, 18th & 19th, 24th, 25th & 26th

In the Baptist backwoods of the Bible Belt, the beleaguered Turpin family proves that living and dying in the South are seldom tidy and always hilarious. Despite their earnest efforts to pull themselves together for their father's funeral, the Turpins' other problems keep overshadowing the solemn occasion: Firstborn Ray-Bud drinks himself silly as the funeral bills mount; Junior, the younger son, is juggling financial ruin, a pack of no-neck monster kids, and a wife who suspects him of infidelity in the family car; their spinster sister, Delightful, copes with death as she does life, by devouring junk food; and all the neighbors add more than two cents. As the situation becomes fraught with mishap, Ray-Bud says to his long-suffering wife, "When I die, don't tell nobody. Just bury me in the backyard and tell everybody I left you." Amidst the chaos, the Turpins turn for comfort to their friends and neighbors, an eccentric community of misfits who just manage to pull together and help each other through their hours of need, and finally, the funeral.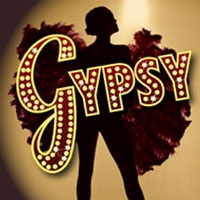 Gypsy
August 9th, 10th & 11th, 16th, 17th & 18th

Speculated by many to be the greatest of all American musicals, Gypsy tells the story of the dreams and efforts of one hungry, powerhouse of a woman to get her two daughters into show business. Gypsy is loosely based on the 1957 memoir of famous striptease artist Gypsy Rose Lee, entitled Gypsy: Memoirs of America's Most Celebrated Stripper. The memoir and the musical focus on the story of Gypsy Rose Lee's mother, Rose, and earned Rose a place in the theatrical and literary canon as the quintessential, archetypal "Stage Mother." The musical features songs that have become standards of the musical theatre canon, including "Some People," "Let Me Entertain You," "Rose's Turn," and the show-stopping "Everything's Coming Up Roses". Gypsy is famous for helping launch lyricist Stephen Sondheim's career, and features a book by Arthur Laurents that is widely considered to be one of the classic examples of a traditional "book musical." At the heart of the musical is the gregarious Rose, whose journey made critic Frank Rich call Gypsy, "Broadway's own brassy, unlikely answer to King Lear."